We Recover
Maximum Compensation
for Injury Victims in California
FREE CASE REVIEW

CLICK HERE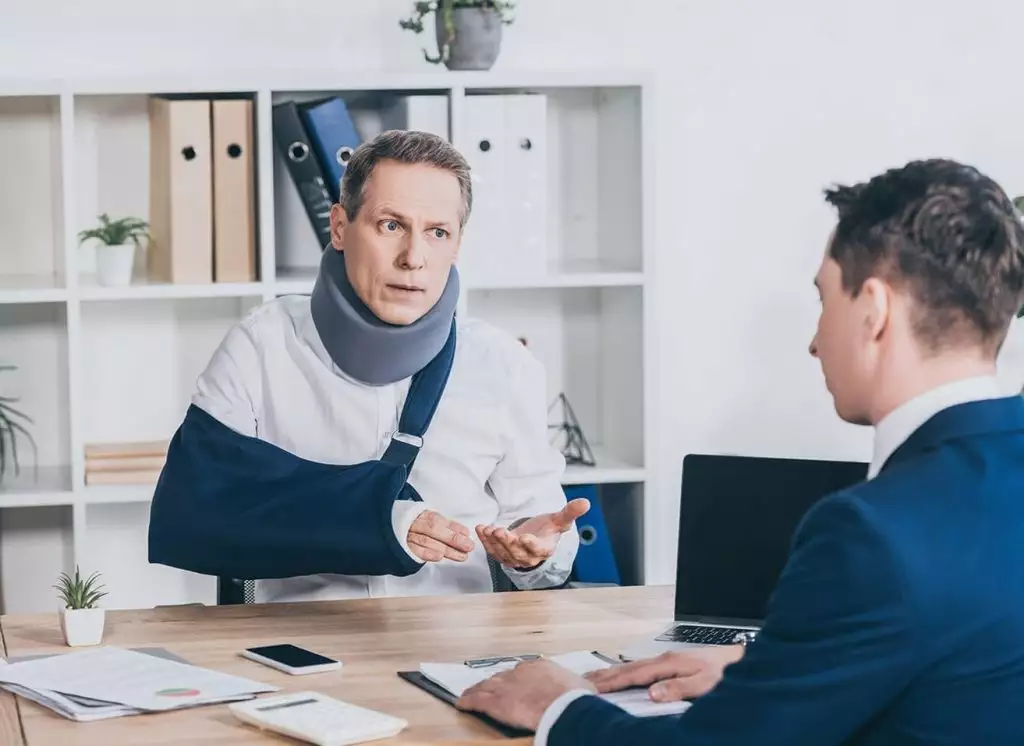 Why Should I Hire a Personal Injury Attorney?
Deciding to file a lawsuit in a personal injury case is an important first step. The next thing to do is hire an experienced PI attorney. If you fight the case yourself, you may be able to get some money on your own. But, if you want to maximize your settlement amount you need a personal injury attorney to handle to your case.
REQUEST A FREE CONSULTATION
Fill out the form below to receive a free and confidential consultation.
*Disclaimer: I understand and agree that Torrey Pacific Law will have no duty to keep confidential the information I am now transmitting to Torrey Pacific Law. I further acknowledge that the submission of information herein in no way establishesan attorney, client relationship. No such relationship will be established unless and until a fee agrrement is exewcuted by both attorney and client. 
HOW TO RECOVER COMPENSATORY DAMAGES?
Compensatory damages fall into 2 categories: Economic damages and Non-Economic damages. They are intended to compensate a plaintiff for losses in a Personal Injury Case. Economic Damages are easier to attach a dollar amount to, where non-economic damages such as emotional distress and loss of life enjoyment are where your attorney choice will really pay off.
OUR RESULTS
Speak for Themselves
TRUCK ACCIDENTS
$780,000
Settlement
TRUCK ACCIDENTS
Settlement for truck driver who required multiple surgeries after being rear-ended by another tractor-trailer.
AUTO ACCIDENTS
$600,000
Settlement
AUTO ACCIDENTS
Settlement for young lady that required a cervical fusion after being t-boned by a driver who ran a red light.
AUTO ACCIDENTS
$600,000
Settlement
AUTO ACCIDENTS
Policy limits settlement for a couple who was killed by a drunk driver in a head-on collision.
TRUCK ACCIDENTS
$575,000
Settlement
TRUCK ACCIDENTS
Settlement for a gentleman who required a cervical fusion after a commercial street-sweeper collided with his vehicle.
AUTO ACCIDENTS
$300,000
Settlement
AUTO ACCIDENTS
Settlement for elderly lady with pre-existing conditions who underwent a cervical fusion after being rear-ended.
STEPS TO TAKE AFTER INJURED
Turn to highly competent
personal injury attorneys
in San Diego
Has someone's carelessness resulted in you getting injured? Do you shoulder the financial burden of paying those huge medical bills on your own and feel frustrated? You're likely to be caught up in the unfairness of the system that leaves you penniless, but Torrey Pacific Law can help you out. We're a tight-knit team of personal injury attorneys in San Diego who won't stop fighting for your interests until you get paid every single dollar you're owed.
Torrey Pacific Law has been around for years. We've been guiding our clients' PI claims to help them pursue adequate compensation for what someone's dealings have made them go through. Our accident injury attorneys are adept at navigating the legal landscape not to let insurance companies and their armies of lawyers deceive you into thinking you're not entitled to any damages. We'll prove you are and win the case to your maximum financial advantage.
Here we specialize in everything from car accidents and defective products to medical malpractice and COVID-19 claims. No matter whose actions have caused harm to you, we'll get your back to reach the most favorable settlement. You have our word.
Take a moment to consult with
a personal injury lawyer in San Diego
As no PI case is the same, Torrey Pacific Law uses a tailored approach to every client. You may (or may not) know whose fault has led to your injury, but it's our job to puzzle everything out. Your insurer may turn their back on you, but we can protect your rights. All you have to do now is schedule a free consultation with one of our injury attorneys in San Diego to let an experienced professional do the following:
scrutinize your case

shed light on all the parties that are at fault

determine the value of your case

develop a winning representation strategy and guide you through it
While working on a contingency fee basis, we'll help you obtain all-encompassing legal protection with no hidden costs. So, if you're searching "a personal injury lawyer near me", Torrey Pacific Law is your best bet. With us, you'll never fall victim to the system!